Reviews
Angela Miller Battaglia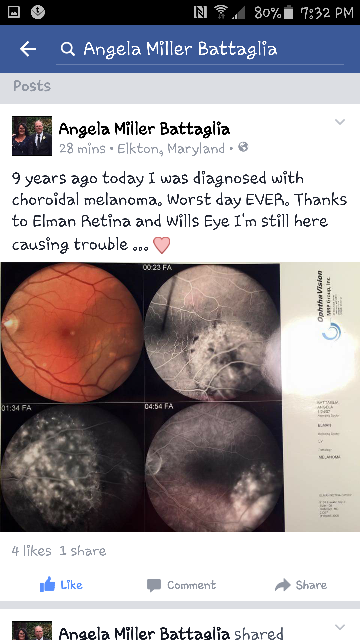 ---
Sallie A. Cartwright
From the first moments as a prospective patient of Dr. Michael Elman, I felt the professionalism, caring, kindness, commitment and dedication to healing and research of all at Elman Retina Group. Dr. Elman enrolled me in a DRCR clinical trial, and I have been receiving study-related treatments to my eyes ever since.
The present study in which I am participating is Intravitreal Ranibizumab or Triamcinolone Acetonide in Combination with Laser Photocoagulation for Diabetic Macular Edema. The study enrolled 691 participants at 52 clinics across the United States. Interim results were published April 2010 in the journal Ophthalmology. On April 27 the National Eye Institute of the National Institutes of Health issued a press release, "Ranibizumab Injections Plus Laser Therapy Results in Dramatic Visual Improvement."
I was chosen as the national study participation spokesperson. I was also chosen as the Maryland state representative for The Special Diabetes Programs Stories of Hope and Progress. NOW I HAVE 20/20 VISION IN BOTH EYES – A SPECTACULAR IMPROVEMENT. As a result of this study, I can say, "I ONCE WAS BLIND BUT NOW I SEE!" I HAVE BEEN BLESSED BY A MIRACLE.
I am so very proud that my Dr. Elman is the Principal Investigator for this study, announcing the first break-through in treatment for diabetic macular edema in 25 years.
— Sallie A. Cartwright
---
Joshua Fitch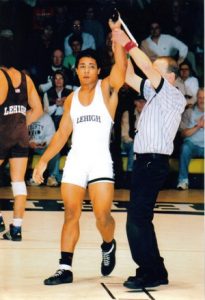 When I first met Dr. Elman, I was a young and fearless 8th grade student who never thought he would wake up one morning with a detached retina. That all changed when I was poked in the eye one night at wrestling practice. From that point on my life has been quite different.
Dr. Elman quickly became one of the most important people in my life and I have not regretted a single moment of his care. The process of recovering from a detached retina at that age was stressful to say the least, but Dr. Elman truly provided me with an unparalleled sense of security and trust.
Wrestling is my passion, and being away from it for an eye injury was devastating. Being told by other doctors that I should never wrestle again was heartbreaking. Dr. Elman saved my eyesight and gave me the opportunity to continue doing what I love. I was able to continue my wrestling career and accepted the opportunity to study and wrestle at a Division I University.
My freshman year in college, I suffered a detached retina in my other eye in a non-athletic incident. Due to the urgency of the situation, I was taken to a nearby doctor that diagnosed the injury. While I could have stayed and had that doctor perform the surgery, there was no doubt in my mind that I would do anything possible to get home and have the surgery done by Dr. Elman.
The rest is history. I now have great vision in both of my eyes and I am still continuing my passion for wrestling. Dr. Elman has truly been a blessing and I could not be more thankful for his care.
— Joshua Fitch
---
Bruce Egnew
My first retinal tear was almost 20 years ago, following cataract surgery in California. When I moved to Maryland, my new ophthalmologist recommended that Dr. Elman monitor my retina. I've had many routine appointments over the years. But now we joke that I'm a frequent flyer at Elman Retina Group. Dr. Elman has done a vitrectomy at a surgical center and treated me in his offices for another retinal tear and corneal abrasion. I've had diagnostic photography, laser treatments, injections, an air bubble and many medications. Over the holidays, while I was in California, and Dr. Elman was in Israel, I had a complete retinal detachment, which required immediate surgery in a hospital before I could fly back to Maryland. Right away, from Israel, Dr. Elman called me and the surgeon in California to begin the process of aftercare, which has required many appointments. I've heard and seen the way he and his staff talk with their patients, get to know us, and reassure us. This gives me confidence and reduces anxiety about what might happen next. They have a gift for working with seniors calmly, gently, patiently and warmly. He and his staff give great verbal and written explanations at a speed and in words I can understand. I've been able to get appointments, speak to someone, and have email contact when I've had urgent problems.
I'm also impressed with the computerized medical record system which gives Dr. Elman instant, detailed and complete information about my history. We all have the eyes we were born with, but we should all be so lucky as to have the kind of professional and personal care Dr. Elman and his great staff provide.
— Bruce Agnew
---
Daniel LaHatte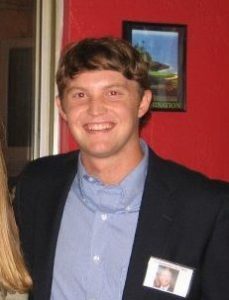 When I first started having blurry vision I thought it was a simple problem of something getting in my eye. But after a month of testing, GBMC said it was not that simple; they could not positively identify what was causing my discomfort. As I was ready to search for help across the country, I was recommended to the Elman Retina Group.
Upon my first visit to the Elman Retina Group however, Dr. Michael Elman calmed my anxiety by immediately identifying my rare case called macular edema. Over the next year, my experience at the Elman Retina Group has been excellent. The staff is understanding and supportive at every visit. They are real people who you can get to know and trust with your care. When I go in for my appointment, I am confident that they are doing everything in their ability to give me the best care and in an efficient manner.
The year long recovery has been slow, but Dr. Elman has been positive and realistic the entire time. He has helped me to remain calm, but upbeat the whole way.
— Daniel LaHatte
---
"We are very fortunate being in "Dr. Elman's practice. Each employee is part of an excellent team."
---
"All staff is extremely polite and helpful…place is always very clean and neat. If the few visits where wait is long, they usually offer a snack or drink."
---
"OUR EXPERIENCE was GREAT – the equipment was the latest of this field. The staff and doctors were perfect!"