Retinal Laser Treatment in Baltimore
Also Serving Pikesville, Owings Mills, Glen Burnie, & Rosedale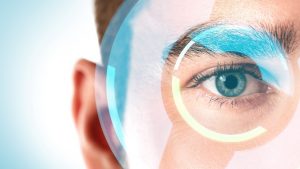 Laser technology is a valuable tool in the Elman Retina Group's toolkit for the treatment of common retinal conditions. Retinal lasers allow our doctors to successfully manage problems like diabetic retinopathy, diabetic macular edema, retinal tears, cystoid macular edema and central serous retinopathy without harming non-retinal tissues in the eye. With our extensive training in the treatment and management of retinal diseases, you can feel confident that you are in good hands at Elman Retina Group.
When is Retinal Laser Therapy Needed?
Laser therapy is minimally invasive and can be completed during a relatively short, in-office procedure. Surgery, needles and anesthesia are not necessary, and any aftereffects are usually temporary and quickly resolve on their own. Most patients who undergo laser therapy for retinal problems can resume work and their normal routines on the same day.
Focal Laser for Macular Edema
Focal laser is often recommended for cases of macular edema, commonly from diabetes or retinal vein occlusions. The heat response generated by the low-energy laser cauterizes leaking blood vessels and eliminates fluid buildup in the retina. Though focal laser treatment doesn't always restore vision lost to macular edema, it can delay or prevent additional vision loss.
Barricade Laser for Retinal Tear/Detachment
Barricade argon laser treatment can stop a retinal tear from progressing to a serious retinal detachment. The laser energy is directed at the retina and creates a deliberate pattern of "spots" that evolve into a scar. This scar tissue welds the edges of the tear to the underlying tissue, forming a barricade to stop fluid from getting under the tear.
Panretinal Photocoagulation for Diabetic Retinopathy and Other Neovascularization Diseases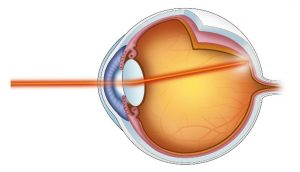 Panretinal photocoagulation is frequently recommended to mitigate the risk of vision loss to diabetic retinopathy, retinal vein occlusion and other neovascularization diseases (e.g., conditions wherein abnormal blood vessels develop and interfere with the normal flow of oxygen and nutrients to the eye). During pan-retinal photocoagulation, an argon laser is used to curb abnormal blood vessel growth in the retina, reducing the likelihood of related vision loss and blindness.
MicroPulse Laser for Macular Edema and Central Serous Retinopathy
As its name suggests, the MicroPulse laser divides a continuous wave of laser energy into shorter, low-energy pulses separated by brief "cool off" intervals. The rest periods prevent the buildup of heat that could potentially cause thermal damage to the retinal tissue. MicroPulse laser technology is often used in the treatment of macular edema, central serous retinopathy and other retinal conditions.
Safe Care You Can Trust at Elman Retina Group
Retinal laser therapy is best left to a specially trained doctor who has experience with state-of-the-art laser technology. Drs. Michael Elman and Sid Schechet of Elman Retina Group understand how to leverage laser energy in different ways, according to the area of the retina that requires treatment. Our doctors are knowledgeable in the various types of lasers, and skilled in selecting the most appropriate laser wavelength for the problem at hand. Although laser therapy ultimately cannot restore vision that has already been lost, it can protect our patients from suffering additional complications, including blindness.
For more information about retinal laser therapy at Elman Retina Group, please call or email us today.