Vitrectomy in Baltimore
Also Serving Pikesville, Owings Mills, Glen Burnie, & Rosedale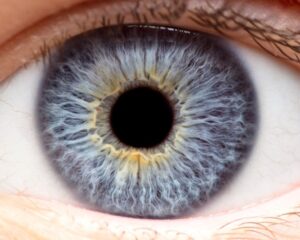 The inner cavity of the eye is filled with a clear, gel-like substance called vitreous humor. The most important function of the vitreous is to help the eyeball maintain its spherical shape. The vitreous also attaches to and presses against the retina; this pressure helps hold the retina in its proper position.
Sometimes the vitreous must be surgically removed, either to access and repair the retina or to treat a condition affecting the vitreous itself. The procedure to remove the vitreous is called "vitrectomy". Expert vitrectomy care is available with Dr. Michael Elman and Dr. Sidney Schechet of the Elman Retina Group.
What Retinal Conditions Does Vitrectomy Treat?
Vitrectomy is recommended in cases where a vitreous or retinal condition is causing or threatening vision loss. Those conditions include the following:
If you have been diagnosed with one of these conditions, Dr. Elman and Dr. Schechet will discuss the benefits and potential risks of vitrectomy with you. In general, the procedure is very safe and complications are rare. We will also discuss the risks of leaving your condition untreated. It is up to you to decide whether you want to move forward with the surgery or explore alternative solutions.
Vitrectomy Procedure Details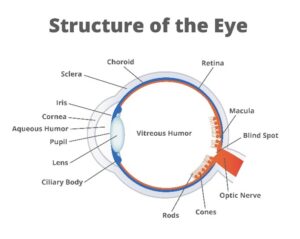 Dr. Elman and Dr. Schechet perform vitrectomy on an outpatient basis with local "twilight" anesthesia ensuring the surgery is pain-free and you are comfortable. The surgeon begins by making three small incisions in the white part of the eye (the conjuctiva) to access the inner cavity of the eye. Using small surgical instruments, the gel-like vitreous is delicately removed followed by more surgical maneuvers to fix whatever needs to be fixed. Finally, the surgeon places a sterile clean solution, or a gas bubble if indicated, inside the eye to hold the retina in its proper position. Over time, the solution or bubble is replaced with the eye's natural fluids.
Vitrectomy Recovery
Individual recovery time can vary from patient to patient. Our team will give you complete instructions to follow as you recover.
You may be asked to use special eyedrops and maintain a "face-down" position while your retina heals. You will also need to avoid strenuous activities for a few days after your vitrectomy.
Vitrectomy FAQ
What is a pars plana vitrectomy?
Pars plana vitrectomy describes a procedure to access and treat the posterior area of the eye (e.g., the area including the retina, retinal pigment epithelium and choroid).
Is vitrectomy safe?
When performed by qualified, experienced retinal specialists like the team at the Elman Retina Group, vitrectomy has a good safety profile and can help prevent vision loss. Serious complications are rare.
When will I be able to see clearly after vitrectomy?
Visual recovery can take two to eight weeks depending on your retinal condition, it's severity, and if you had a gas bubble or not. Our team can give you a more targeted timeline based on your specific retinal condition and treatment details.
How much does vitrectomy cost?
Vitrectomy is almost always covered by insurance. The cost of vitrectomy depends on factors such as the individual provider, the scope of treatment and the type of anesthesia used. Our team is happy to discuss vitrectomy costs with you during a one-on-one consultation and answer any questions you may have.
Schedule a Consultation with Our Team
To learn more about whether vitrectomy is appropriate for your unique needs, please call or email our practice today.