Tips for Maintaining a Face-Down Position After Retinal Surgery
Submitted by Elman Retina Group on October 15, 2020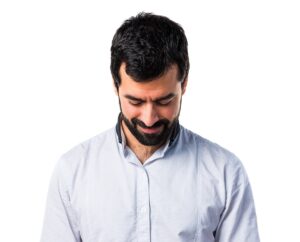 Maintaining a face-down position after retinal surgery is crucial to your eye's healing progress and your ultimate visual outcome. The retinal specialists at Elman Retina Group understand how big of an adjustment it is to remain face down while you sit, stand, sleep and go about your daily activities. But don't worry — we have you covered!
Read on as our team shares tips for making the face-down position more comfortable.
Rent or Purchase Equipment
Special pieces of equipment like face-down chairs or tabletop face cradles can make a huge difference in how comfortably you recover from retinal surgery. Many of our patients also like to have a two-way mirror while watching television and conversing with family or visitors.
In some cases, insurance may cover part or all of the cost of renting this equipment. If not, ask our team about how to purchase the equipment. If you are renting or purchasing on your own, massage supply stores often have useful equipment such as kneeling massage chairs and head cradles.
Improvise With Household Items
You also have the option to improvise with household items like pillows and towels to relieve the discomfort of the face-down position. Instead of getting a special face-down pillow with a space cut out for your face, you can arrange a large towel into a horseshoe shape to support your head as you sleep. You can also place trays on top of pillows or bean bags to make a useful surface for eating, reading or using a laptop or tablet.
Easy Access to Recovery Essentials
When planning for surgery, go through each room of your house to determine what you may need or want during your recovery. In your bedroom, put comfortable, frequently worn pieces of clothing in a small box or in low dresser drawers so you do not have to look through your closet or tall dressers. In the bathroom, put your most-used toiletries in a basket or on a tray on the floor. In the kitchen, rearrange food on lower shelves of the fridge and put plates, bowls, cups and utensils on low shelves. Make sure you have important phone numbers or papers in easily accessible locations.
Pamper Yourself
Pampering yourself prior to and after surgery can make a difference in the quality of your recovery. If you color your hair, get it colored prior to surgery, as your visitors will be seeing a lot of the back of your head during recovery. Get a pedicure or paint your toenails a fun color, since you will be looking at your feet quite often. Consider getting massages during your recovery, as your neck and shoulders may become sore.
If you would like additional tips to make the face-down position more comfortable after retinal surgery, do not hesitate to reach out to our team. Call or email us today.