Meet the Doctor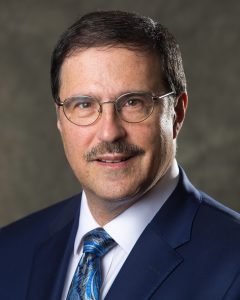 Michael J. Elman, M.D. has practiced ophthalmology for over 30 years, specializing in diseases of the retina and vitreous. Dr. Elman is president and founder of the Elman Retina Group, an empathetic private practice devoted exclusively to the medical and surgical treatment of the retina and vitreous with three state-of-the-art offices conveniently located throughout the Baltimore metropolitan area. Author of more than 250 publications on retinal diseases and surgery, Dr. Elman is an Assistant Professor of Ophthalmology at the Johns Hopkins University School of Medicine. Dr. Elman was the founding director of the National Institutes of Health supported Ophthalmology Clinical Research Unit at the University of Maryland and in 1990, he was awarded the prestigious Young Scholar Award for the entire University of Maryland system. In 2014, he was presented with the Best Teacher Award for the Wilmer Ophthalmological Institute of the Johns Hopkins University School of Medicine. One of only 371 ophthalmologists worldwide elected to the elite American Ophthalmological Society, Dr. Elman is recognized internationally as a leader in clinical research and as an authority in the treatment of retinal diseases, such as diabetic retinopathy and age-related macular degeneration. He served as the national Study Chairman of the Diabetic Retinopathy Clinical Research Network (DRCRnet) Protocol I, a nationwide collaborative clinical trial sponsored by the National Eye Institute that revolutionized the treatment of diabetic macular edema. Dr. Elman, a member of the DRCRnet's Executive Committee, served as its chairman twice.
Certified by the American Board of Ophthalmology and a fellow of the American Academy of Ophthalmology, Dr. Elman is a graduate of Wayne State University School of Medicine. He completed his internship in internal medicine at Sinai Hospital of Detroit and his residency in ophthalmology at the University of Illinois Eye Center in Chicago. He received fellowship training in retinal vascular diseases and clinical research at the Wilmer Eye Institute of the Johns Hopkins University School of Medicine and fellowship training in diseases and surgery of the retina and vitreous at Barnes Hospital/Retina Consultants, Ltd. of Washington University School of Medicine in St. Louis.
Dr. Elman and his wife are actively involved in many community and philanthropic organizations. They are the devoted parents of four children, and doting grandparents of eleven grandchildren.