News and Announcements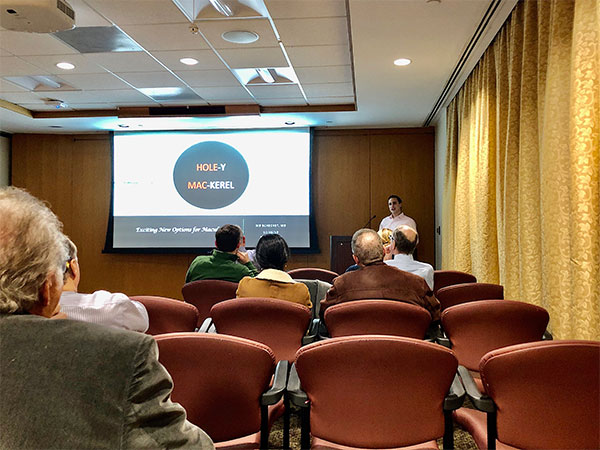 Dr. Schechet presented an interesting surgical case and discussed the latest advancements in complex macular hole repair at the GBMC Ophthalmology Department's CME evening event.
---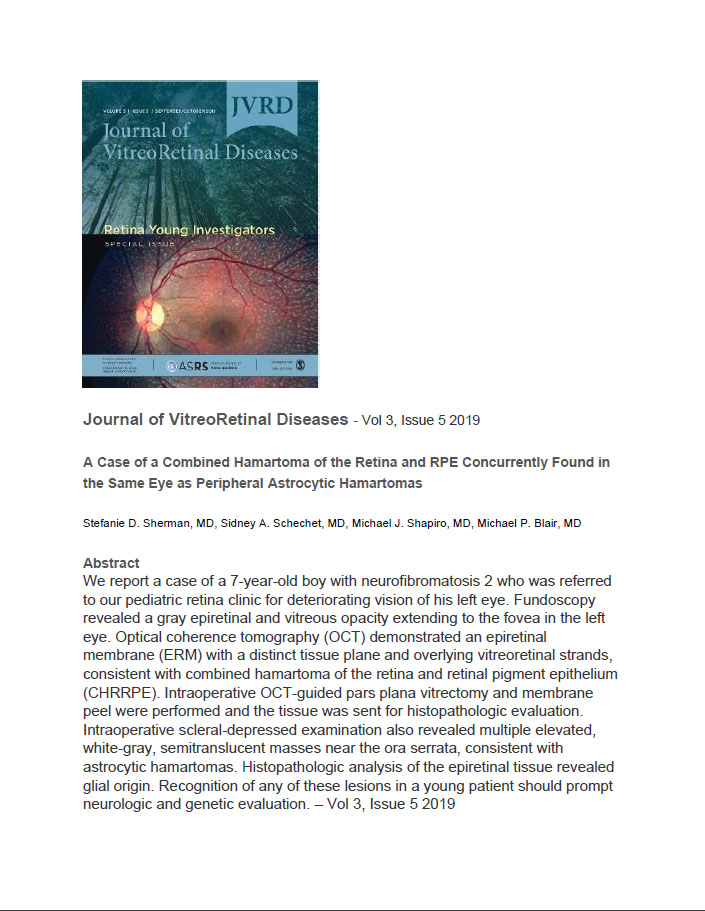 ---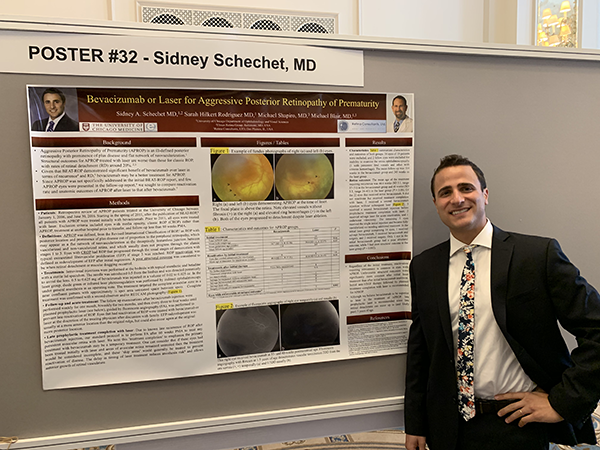 Dr. Schechet was in London for the 52nd international Retina Society meeting (http://www.retinasociety.org/). Here he is next to his research poster, in which he presented "Bevacizumab or Laser for Aggressive Posterior Retinopathy of Prematurity." This study was recently published in a major peer-reviewed journal: https://www.ncbi.nlm.nih.gov/pmc/articles/PMC6302568
---
Outcomes of vitrectomy for diabetic tractional retinal detachment
---
Contralateral amaurosis after a retrobulbar block
---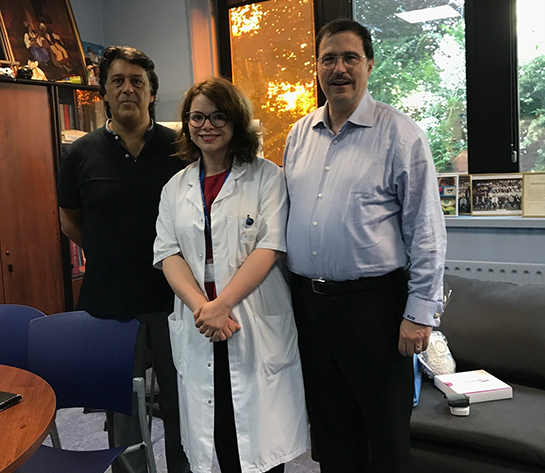 On June 26, 2019, Michael J. Elman, M.D. was the guest of Professor Eric Souied, as Dr. Elman visited the world famous Ophthalmology Department at the University of Paris, Creitil. Here Dr. Elman (right) is pictured with Dr. Souied (left), Chief of Ophthalmology, and Dr. Alexandra Miere (center). During his visit, Dr. Elman was shown ground breaking methods for analyzing OCT angiograms, which Dr. Elman will now be able to use to aid in early diagnosis of macular diseases, such as age related macular degeneration, diabetic retinopathy and retinal vascular occlusion. Dr. Elman is among the first in the United States to use this revolutionary diagnostic technology developed by Dr. Souied and his team in France.
---
Michael J. Elman, M.D. was invited to serve as a moderator at the diabetes session of the biennial international retina meeting, Maculart 2019, in Paris on June 24, 2019. In addition, Dr. Elman presented the results of the "Exploratory Analysis of Change in Visual Fields Over 5 Years Among Eyes with Proliferative Diabetic Retinopathy" on behalf of the DRCR Retina Network.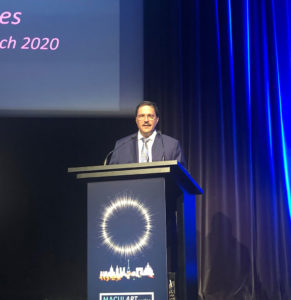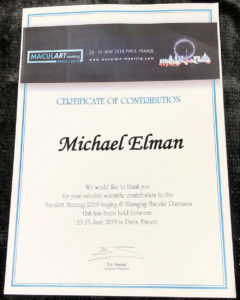 ---
Itay Kazaz and Dr. Michael Elman presenting research from the Elman Retina Group at the annual international ARVO meeting in Vancouver, May 2, 2019
April 23, 2019
---
Dr. Michael Elman welcomes the team from Notal Vision
October 24, 2018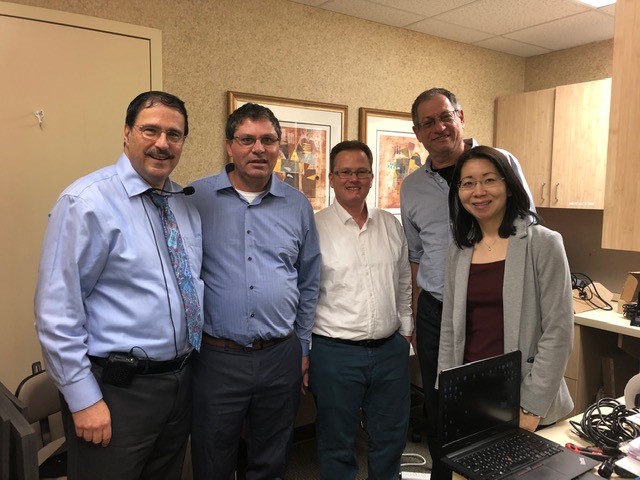 Dr. Michael Elman welcomes the team from Notal Vision on October 24 for the first test in the United States of the next generation in-home patient monitoring. Dr. Elman was a Principal Investigator and served on the Executive Committee of the Home Study. This National Eye Institute clinical trial established the effectiveness of ForeSee Home monitoring in detecting early wet age-related macular degeneration and improved vision over standard care.
---
Dr. Elman Takes Lead in NIH Study Showing Supplements Prevent Blinding Eye Disease
May 06, 2013
Adding omega-3 fatty acids did not improve a combination of nutritional supplements commonly recommended for treating age-related macular degeneration (AMD), a major cause of vision loss among older Americans, according… Read More
---
Elman Retina Group provides ForeseeHome services for patients with age-related macular degeneration (AMD)
January 02, 2011
The ForeseeHome™ AMD Monitor is the first ophthalmic device linking patients and doctors between eye exams for ongoing monitoring of age-related macular degeneration (AMD). This telemedicine based system gives doctors… Read More