What to Look for in a Retina Specialist
Submitted by Elman Retina Group on April 18, 2019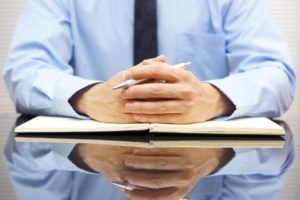 Retina specialists, or specialists in vitreoretinal medicine, are trained to identify and treat diseases of the retina and vitreous.
Certified by the American Board of Ophthalmology and a fellow of the American Academy of Ophthalmology, Dr. Michael J. Elman has over 30 years' experience treating these diseases. Here Dr. Elman discusses what to look for in a retina specialist.
Sub-specialty Fellowship Training
Retina specialists are board certified ophthalmologists that have undergone additional training to specialize in the treatment of retinal diseases and conditions.
All retina specialists are trained to an exacting standard. They must:
Complete 4 years of medical school
Complete 1 year of a medical internship
Complete 3 years of an ophthalmology residency
Complete 1-2 years of a subspecialty fellowship
Candidates for fellow status in vitreoretinal medicine work directly with experienced vitreoretinal specialists to gain practical experience in the field. During their training candidates gain surgical experience, knowledge of experimental treatments, and training in standard therapeutic interventions.
Society Membership
Society membership is an excellent qualification to look for in a retina specialist. Membership in a professional society ensures that your specialist is continuously working to improve their technical skills and stays abreast of the latest technological advances in vitreoretinal medicine.
The American Society of Retina Specialists (ASRS) is the leading professional organization for retina specialists. Every member of the ASRS:
Is currently engaged in active patient care or research in retina and vitreous diseases
Holds a board certification by the ABO, AOBO, or Canadian equivalent
Obtains two referrals from current ASRS members
Is licensed to practice medicine in the United States or Canada
Referrals
A referral to a retina specialist is invaluable. Your ophthalmologist may refer you to a specialist if he or she feels you require more specific care. Your ophthalmologist is likely familiar with and/or collaborates with one or more retina specialists in the area.
Likewise, feel free to inquire amongst your friends and family for a retina specialist recommendation. Speaking directly with someone with personal experience with a particular specialist may help put you at ease.
Preserving Your Vision with Dr. Elman
The importance of a quality retina specialist is difficult to overstate: your vision is paramount, after all. Dr. Elman is dedicated to providing the highest quality retinal care in the Baltimore area. Please feel free to contact us if you have any questions.