New Treatment Offers Hope for Advanced Dry Macular Degeneration
Submitted by Elman Retina Group on September 7, 2023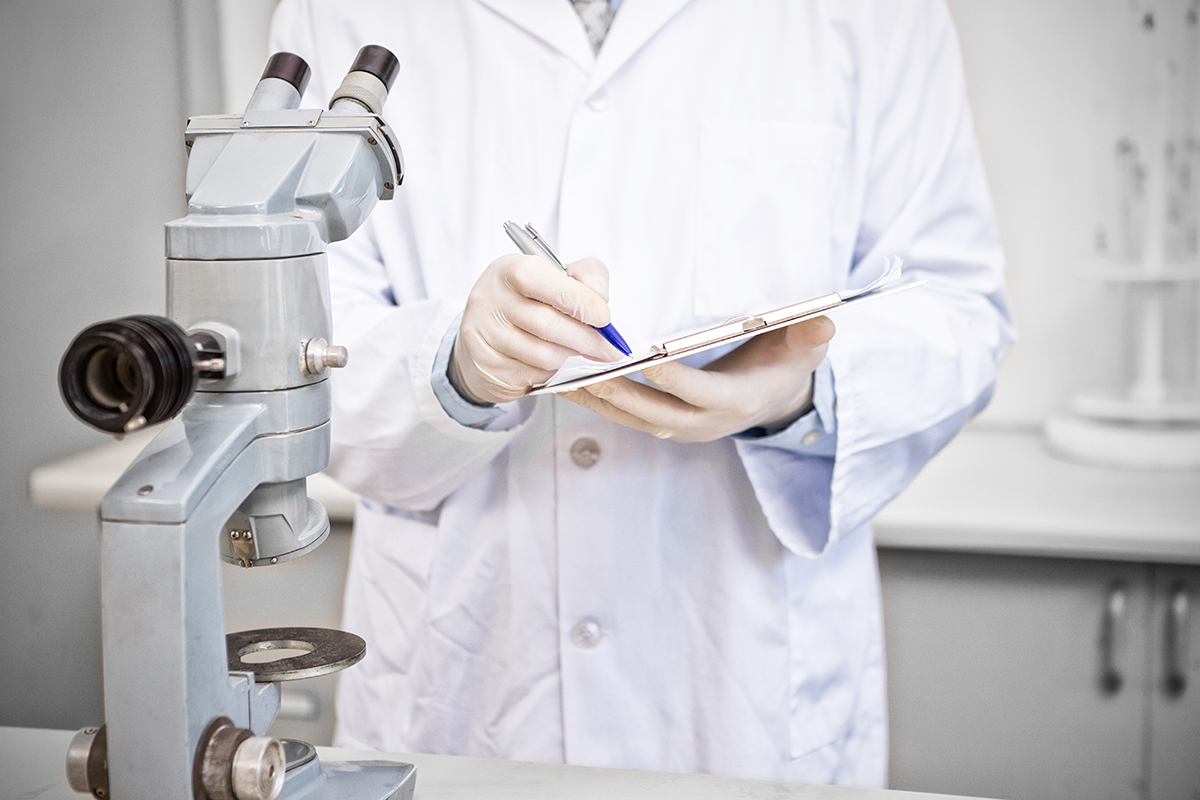 Geographic atrophy is the medical term for the final stage of dry age-related macular degeneration (AMD or ARMD). AMD affects the center of the retina (macula), which is responsible for central vision and may be neovascular (wet) or non-neovascular (dry). Dry AMD can progress to geographic atrophy, leading to irreversible loss of visual function. While there are treatments for wet AMD, dry AMD had no available treatments until recently. Elman Retina Group is excited to share that Pegcetacoplan (brand name Syfovre™) is a new FDA-approved intraocular injection that may slow the progression of geographic atrophy caused by advanced dry AMD.
Geographic Atrophy Causes Significant Vision Impairment
Geographic atrophy affects both eyes, causing blurry vision and blind spots in the center of your visual field. An estimated 20% of people with age-related macular degeneration have geographic atrophy, translating to over 5 million people worldwide. Atrophy means to waste away or degenerate, and in dry AMD patients, the macula is the geographic location that atrophies as the disease progresses. Geographic atrophy is a leading cause of blindness, and the resulting vision loss is permanent, robbing dry AMD patients of the ability to read, drive, recognize faces, and perform their favorite crafts or hobbies.
Researchers don't know the cause of geographic atrophy but suspect the immune system, genetics, and environmental factors play a part. Until recently, there was little to no hope for people living with the last stage of dry macular degeneration. The U.S. Food and Drug Administration (FDA) approved the first medication (Syfovre™) to treat geographic atrophy caused by macular degeneration in 2023.
What Is Pegcetacoplan?
Pegcetacoplan is the active ingredient in Syfovre™ created by Apellis Pharmaceuticals. It is a monthly or bimonthly intraocular injection clinically proven to slow the progression of dry AMD. Syfovre™ is the first-ever treatment for geographic atrophy caused by age-related macular degeneration and is a historic event for the retinal ophthalmology field. This drug injection is safe and effective in treating geographic atrophy based on data from two phase III clinical trials that were randomized, double-masked, and sham-controlled to compare Pegcetacoplan with a placebo.
Patients in the clinical trials for Pegcetacoplan received an injection each month or every other month and experienced reduced lesions in the macula. The group with monthly injections had stronger results. One of the trials included 637 patients with advanced dry AMD, and 22% of the group with monthly injections had slower growth of lesions in the macula compared to 18% in the bi-monthly group. The other trial included 621 patients and had closer margins, with 18% in the monthly and 17% in the bi-monthly groups experiencing lesion growth reductions.
Research indicates Pegcetacoplan works more efficiently over time, slowing the disease and preventing retinal degeneration the longer the patient takes the drug.
Ophthalmology experts have spent decades trying to treat this complex disease. Syfovre™ is an extraordinary move forward for patients with dry AMD and will make a meaningful difference in the lives of people living with vision loss caused by geographic atrophy.
Our ophthalmologists at Elman Retina Group are thrilled with this new advancement in dry AMD treatment. We take pride in being at the forefront of ophthalmology research, offering our patients the best available treatments for their eye conditions.
If you have age-related macular degeneration, schedule a comprehensive eye exam with our board-certified ophthalmologists to discuss your treatment options. Contact Elman Retina Group in Rosedale, Glen Burnie, and Pikesville, Maryland, at (410) 686-3000.